Best Charter Boat in Hilton Head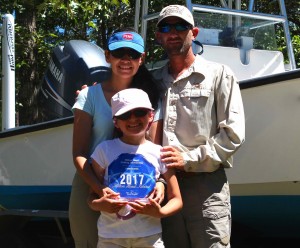 Having the opportunity to go fishing everyday for a living has always been a privilege and it was a great honor for Hilton Head Fishing Adventures to be voted as the Best Charter Boat in Hilton Head for 2017. I want to thank my family, fellow charter boat captains and my wonderful charter customers for making this happen. I always strive to do the best job possible on each and every trip and this award was a very nice surprise that I am proud to have received! We look forward to the many days on the water in the years to come…as always let's get out and Catch em Up!!
This entry was posted on Friday, May 26th, 2017 at 4:52 pm and is filed under Recent Fishing Reports. You can follow any responses to this entry through the RSS 2.0 feed. You can leave a response, or trackback from your own site.